International Students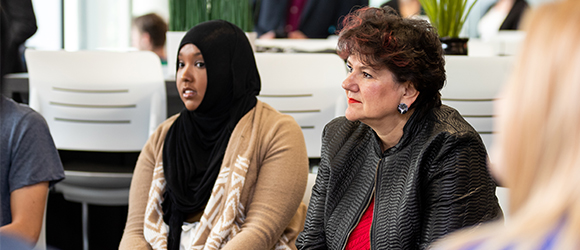 As an international student, you bring unique skills and experiences that are valued by many employers, such as cross-cultural competencies, sensitivity to diversity, second language acquisition, and proven skills in adjustment and adaptability.
Despite this, finding a job in Canada may feel overwhelming. It might also be different from how you found a job back home. You are not alone! As an international student, you have access to all of the career services and resources available at Western.
Making the Transition to Employment
Additional Resources and Services for International Students
International & Exchange Student Centre
Learn about the requirements for working in Canada, as well as settlement, language, and visa information and resources.

What Students are Saying
"The support that I received from the Career Education team in securing my first job in Canada was outstanding and exceeded my expectations. Besides assisting me with a mock interview, protocol for following up after an interview, negotiating a job offer, etc., from the Canadian market perspective, they also showed sincere interest in my story and career goals. They even followed up with me after I was working, and celebrated my success. I'm deeply thankful for their support during this stage in my career." - Kerlin Lobo