Career Appointments
Before you book a career appointment, it's important you know a little bit about us, and the kinds of things we can talk about and accomplish together. Our staff have diverse credentials and areas of career expertise. We work with ALL current undergraduate and graduate students. Alumni within one year of convocation can also book career appointments. See a full description of alumni career support.
   Our goal is to help you design a meaningful life and prepare for work in a changing world
Here are just some of the things we can talk about:
Connecting your degree to future work
Career decision-making, goal setting, and getting experience
Further educational options (applications/interviews)
Job search and networking strategies, and preparing for interviews
Diversity and employment
Schedule an Appointment
All appointments are offered In-person, through Zoom, or over the phone.



Talk to us on LiveChat
To book an APPOINTMENT with a CAREER COACH via WESTERN CONNECT:
Go to Western Connect
Go to 'Western Login' tab across the top and select the appropriate category ('Students' or 'Alumni') from the drop-down menu
(NOTE: Career Education services are available to Alumni for one year from you convocation date)
Click the "Log In" link and then enter your Western User ID & Password
Click on 'Appointments' on your Dashboard (on the left-hand side of the screen)
Familiarize yourself with what to expect by reviewing the text on the Career Appointments page then click "View Calendar" to see all currently available appointments
Click an "Open' appointment slot on the calendar, fill in the appropriate details and then click the blue "Book Appointment" button at the bottom on the screen
Appointment Types
Career Appointment
This is a 30 minute meeting where you will work one-on-one with a Career Coach.
Mock Interview
This will be a 45 minute session where we will work on getting you interview-ready!
What students are saying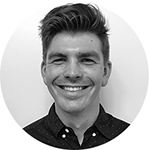 "Thank you so much for all of the resources - these will be extremely helpful! Thank you as well for all of your help during this past year. Meeting with you has certainly helped ease this transition." - Jordan Douglas Phelps (right)