Group Counselling for International Students
Group Counselling for International Students

The Career Education unit offers small group counselling sessions for international undergraduate and graduate students. Receive help and guidance from Career Counsellors and fellow international students in locating and maintaining employment in Canada.
PARTICIPANTS:
15 undergraduate and graduate international students looking for non-academic employment in Canada

TOPICS:
Self-awareness, how to identify and market your skills, networking and interview strategies, how to succeed in the Canadian workplace.

LENGTH:
This program consists of eight sessions, each 3 hours in length. Participants are expected to attend all eight sessions.

REGISTRATION:
Please register here. Registration closes on February 5, 2020. All registered students are expected to attend an Information Session on February 3rd at 1:00 pm in UCC 210.
TIME:
Mondays - 12:30pm - 3:30pm
February 10, 24; March 2, 9, 16, 23, 30; April 6, 2020

LOCATION:
The Careers and Experience Office, UCC 210 Seminar Room
What our students are saying: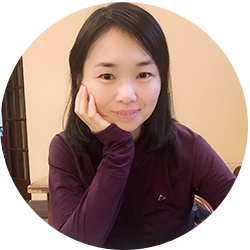 "I would highly recommend the group career counselling sessions to international students who would like to find career opportunities in Canada.... [W]hat you can get is far beyond the valuable knowledge from career workshop or website information.... [I learned] about my value, my career goals, my strength and how am I going to match it with the Canadian job market.... It was such a great memory that I might not forget in my future life." - Agnes Qian Wang