Western's Employment Resource Centre (WERC)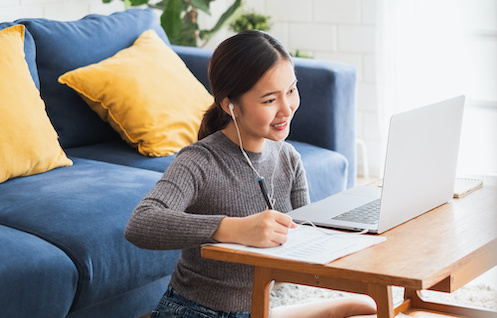 WERC is open for the Winter 2023 term!
~~~~~
WERC is your one-stop-shop for help with resumes, cover letters, CVs and LinkedIn profiles. WERC also offers interview practice support too! We're staffed by extensively trained undergraduate and graduate students eager to help you take your application documents and interview skills to the next level.
Did you know? Services can also be offered in any of the following languages: Arabic, French, Hindi, Tamil, Mandarin, Cantonese, Farsi, and more!
Whether you visit us for a virtual drop-in session or electronically through email, we're happy to provide feedback on your content, formatting, and organization. We welcome all Western students, alumni, and faculty to use our services.
93% of students who accessed WERC's e-advising service were satisfied or very satisfied with the feedback they received.
Services Offered by WERC
Resumes | Cover Letters | CVs | LinkedIn Profile | Mock Interviews
Our awesome team of undergraduate and graduate Career Profile Advisors (CPAs) are ready to help you take your application documents, LinkedIn profile and interview skills to the next level!
---
Drop-in Hours 
Drop-in hours run from 9:30am-12:30pm EST on Wednesdays, Thursdays, and Fridays. Please come to the University Community Centre (UCC), Room 210 to speak to a CPA!
In-person Feedback 
You can drop in and receive one-on-one support for resumes, cover letters, CVs, and/or LinkedIn profiles! No appointment needed!
We are happy to provide you with constructive feedback on the overall appearance, relevance and content of your documents.
Please be aware this is not an editing service.
---
E-Advising Information
We are happy to provide you with feedback on your resume, cover letter, CV and/or LinkedIn profile. E-mail us any time, from anywhere!
You can typically expect to receive email feedback within 5-7 business days.
*PLEASE NOTE: While the WERC team attempts to provide feedback within the time frame noted, during high volume periods (typically September & January) it may take longer to receive feedback - should you require more immediate feedback you are strongly encouraged to obtain in-person feedback via WERC's drop-in service (Wed/Thurs/Fri from 9:30am-12:30pm in UCC 210) or the Career Education team's drop-in hours (Mon-Fri from 1:00pm-4:00pm in UCC 210)
Email werc@uwo.ca with the following:
Your name
Your Western user ID (e.g. jdoe19)
For resumes, cover letters, and CVs. Please also send a brief description of what you will be using these documents for (e.g. job title/description)
For LinkedIn profiles. Please also send the URL of your LinkedIn profile (Please enable public access to your LinkedIn profile so that we have the full view).  
---
Mock Interviews
Get feedback on your interview skills from a Career Profile Advisor in a virtual 30-minute session. Book your appointment in Connect. Select Appointments from the left-hand navigation menu, and then select Mock Interviews. If you select a Zoom Mock Interview, the link will be emailed to you.
---