Graduate & Professional School Fair
Graduate & Professional School Fair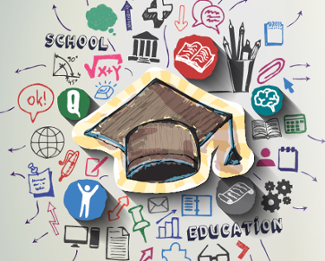 The Graduate & Professional School Fair provides an opportunity to explore different educational opportunities, and the chance to speak with recruiters from Canada and abroad. These schools represent different programs such as business, law, medicine, education...and many more!
October 13 & 14, 2021 | 10am - 2pm (EST) | Virtual Event
We will be using the Brazen platform to host our fair, and students and alumni must register for each day they wish to attend.
Institution
Program(s)
Canadian College of Naturopathic Medicine
Canadian Memorial Chiropractic College
Dalhousie University

Master of Computer Science
Master of Applied Computer Science
Master of Digital Innovation
PhD Computer Science

DeGroote School of Business - McMaster University

MBA
MBA with Co-op
Accelerated MBA Programs

D'Youville College

Doctor of Chiropractic
Doctor of Pharmacy
Doctor of Physical Therapy
Family Nurse Practitioner
Psychiatric Mental Health Nurse Practitioner
Occupational Therapy MS

Griffith University

Griffith University, Australia

Institute for Research in Immunology and Cancer, UdeM
Ivey Business School
Massachusetts College of Pharmacy and Health Sciences

Optometry
Pharmacy
Occupational Therapy
Physical Therapy
Pharmaceutical Sciences
Other health science related programs

McMaster University
New Zealand College of Chiropractic
Ontario College of Traditional Chinese Medicine

Diploma of Acupuncture
Diploma of TCM Practitioner

OzTREKK Educational Services

Medicine
Dentistry
Law
Physiotherapy
Veterinary Medicine
Nursing
Chiropractic
...and more!

Queen's University

Chemical Engineering
Queen's Law

Rotman School of Management, University of Toronto

Master of Management Analytics

Study in the UK (SI-UK)

Law
Medicine
Pharmacy
Physiotherapy

Trent University

Trent/Fleming School of Nursing

University of British Columbia

MSc and PhD Graduate Programs, Faculty of Pharmaceutical Sciences

University of Medicine and Health Sciences
University of Notre Dame
University of Toronto

Master of Financial Economics (MFE)
Master of Environmental Science
MHSc in Medical Physiology
MHSc in Speech-Language Pathology
Master of Science in Biomedical Communications
Master of Management & Professional Accounting (MMPA)
Medical Biophysics
MSc & PhD in Physiology
Pharmaceutical Sciences Graduate Program
Rehabilitation Sciences Institute

University of Toronto, Leslie Dan Faculty of Pharmacy
University of Toronto Mississauga

Master of Biotechnology Program
Master of Management of Innovation
MSc in Sustainability Management

Wayne State University Law School
Western University

Advanced Healthcare Practice
Applied Health Science
Faculty of Engineering
Health & Rehabilitation Sciences
Master of Environment and Sustainability

University of Victoria

Faculty of Graduate Studies
Institution
Program(s)
Adler Graduate Professional School
CANTEACH
Carleton University

Faculty of Graduate and Postdoctoral Affairs

Conestoga College Institute of Technology and Advanced Learning
Dalhousie University

Corporate Residency MBA Program

Ivey Business School
Lakehead University

Business
Education
Engineering
Health & Behavioural Sciences
Natural Resource Management
Social Sciences & Humanities
Science & Environmental Studies

Lambton College

Communicative Disorders Assistant
ESports Entrepreneurship and Administration
Process Piping Design

McGill University
McMaster University
Niagara University in Ontario

Teacher Education - US
Teacher Education - ON
Educational Leadership Ontario
Educational Leadership - International
PhD in Leadership and Policy
Clinical Mental Health Counseling

Rotman School of Management

Master of Financial Risk Management

Ryerson University

Lincoln Alexander School of Law

Saint Mary's University - Sobey School of Business

MBA
Master of Finance
Master of Applied Economics
MBA (CPA Stream)
Master of Technology Entrepreneurship & Innovation

Schulich School of Business

Master of Management
Master of Accounting
Management in Artificial Intelligence Marketing
Master of Finance
Master of Business Analytics

Schulich School of Law, Dalhousie University
Seneca College

Graduate Certificate Programs

Smith School of Business
Study In Scotland

Graduate Programmes in Scotland

Study in the UK (SI-UK)

Law
Medicine
Pharmacy
Physiotherapy

Trent University

Consecutive Bachelor of Education

Tyndale University
University of British Columbia

Diploma of Accounting Program

University of Calgary

Faculty of Law - JD program

University of Detroit Mercy School of Law

Canadian & American Dual JD Program

University of the Arts London

Art
Design
Fashion
Media
Communication
Performing Arts

University of Toronto

Teacher Education Programs (MT & MACSE)
Master of Management & Professional Accounting (MMPA)
Master's Programs
Doctoral Programs

University of Toronto Mississauga

Master of Urban Innovation

University of Toronto Scarborough

Master of Accounting and Finance

University of Warwick, UK

Graduate Programmes - 1 year Master's degrees in the UK

University of Windsor

B.Ed. and Graduate programs
Faculty of Law

Western University

Bachelor of Education
Graduate Studies - Schulich Medicine & Dentistry
Master of Financial Economics
MA in Research for Policy and Evaluation
Post-Degree Diplomas

Wilfrid Laurier University

Master's of Business Administration (MBA)
Master's of Finance (MFin)
MSc in Management Analytics (MMA)
Master in Supply Chain Management (MSCM)
Master's of Science (MSc) in Management
Doctoral Degree (PhD) in Management