Our Staff
The Career Education unit is proud to do work that integrates conversations about careers and the future into many facets of the university experience.
We help students prepare for and pursue meaningful work.
We support students in better understanding who they are and who they want to become.
We curate accessible career resources to empower students to be active learners as they move through their careers.
Together with our Experiential Learning and Employer Relations colleagues, we make up the Careers & Experience department. Our goals are to connect undergraduate and graduate students with learning experiences both inside and outside of the classroom and to support students in designing a meaningful future through career education and networking opportunities. 
Location and Contact

Room 210
University Community Centre

Monday - Friday
8:30 am - 4:30 pm
Who We Are
The Career Education unit is made up of both professional and student staff members. Our professional staff have diverse credentials and areas of career expertise. We are well-equipped to support you and look forward to helping you achieve career success whatever your goals or objectives!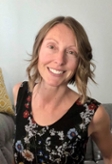 Rebecca Naylor
Career Coach
As a multidisciplinary artist, Rebecca brings her love of creativity to everything she does, personally and professionally. She believes that life is an accumulation of choices, and that we all have the power to both act and react, creating lives that are rich and fulfilling. An experienced teacher and guidance counsellor, Rebecca specializes in career support for students with disabilities of all types. Rebecca listens with empathy and compassion, facilitates exploration to discover strengths, and reawakens the ability to dream.
Monique Haan
Career Coach
The book "Oh The Places You Will Go" by Dr. Seuss resonates with Monique. She enjoys travelling and hearing others' stories. Monique believes life is a journey; the road can be winding with turns and bumps along the way, times of uncertainty and times of clarity. Monique's background in academic and career advising and kinesiology guide her as she coaches students to find purpose and direction. They work together to design plans to 'see where they can go' and actively work towards career readiness. Outside of work, Monique stays active with her three boys and enjoys relaxing with a good book.