hirewesternu Career Fair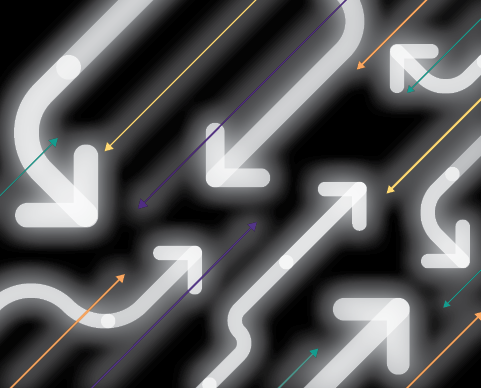 Meet with employers, design your life.
Meet employers who have full-time, part-time, and work integrated learning opportunities.
Open to ALL programs, academic levels, and alumni.
October 11 & 12, 2023 | 10 a.m. - 3 p.m.
Mustang Lounge, UCC
The hirewesternu Career Fair is proudly sponsored by:
123 Dentist
BBA Engineering
BrainStation
C+E BOOTH
Canada Revenue Agency
Canadian Coast Guard
Capital One Inc.
CARFAX Canada
Chartright Air Inc
City of London
Collabera
Correctional Services Recruitment
D2L
Dale Brain Injury Services
Davis Martindale
DeafBlind Ontario Services
Diagnostics Biochem Canada
Eclipse Automation Inc.
Emco Corporation
Engineered Air
General Dynamics Land Systems - Canada
General Motors
Honda of Canada Manufacturing
IGPC Ethanol Inc.
Imperial Oil
Independent Electricity System Operator
Isaac Operations
Jarvis Consulting Group
Jones Healthcare Group
Keyence
Konrad Group
Labatt Breweries of Canada / AB InBev
LEDC
Libro Credit Union
Linamar Corporation
Magna / Formet Industries
Maple Leaf Foods
Marcus and Associates HD
Mark Anthony Group
McGregor Allsop Limited
Middlesex Workforce Development Partnership
Multiview
NeoVentures Biotechnology Inc.
Noble Corporation
PowerEng/ Power Engineers Canada
Royal Canadian Mounted Police
SBM
Schaeffler Canada Inc.
Schlegel Villages
Siskinds LLP
SNC-Lavalin Inc.
St. Thomas Elgin General Hospital
Synergy Partners
Tetra Tech
Tillsonburg District Memorial Hospital & Alexandra Hospital Ingersoll
TULLOCH
Vista Solutions
Waterloo Regional Police Service
WORLDiscoveries
Worley
123 Dentist
ADM
AECOM
Avatara Software
Aversan
Bayshore Health Care
Bell Canada
BOS Innovations Inc.
Bristol Capital Management
C+E Booth
Canada Life
Catalent Pharma Solutions
Central Overseas Education Ser
Chatham-Kent Health Alliance
Cintas
City of London
CMHA
Collabera
Compass Group Canada
Conestoga Meat Packers Ltd.
Consulate General of Japan (Toronto) JET Programme
CRA
Duron Ontario Ltd.
Enterprise Holdings
Explore and Odyssey Programs
Fisher Professional Corporation
Formet Industries - a Division of Magna International
General Dynamics
H.H. Angus & Associates
Heliene
HIDI
Hilti North America
Huron Perth Healthcare Alliance
IFAB ENGINEERING PARTNERS LP
Indemand Care Healthy Agency Inc
J-AAR Excavating Ltd.
Jablonsky, Ast and Partners
Kinetrics
Lactalis Canada
Ledcor Industries Inc.
London Health Sciences Centre
Medcan
MEDIABRANDS
Meridian Lightweight Technologies Inc.
Mint Pharmaceuticals Inc.
MTE Consultants Inc.
Niagara Health
Norfolk General Hospital
Otis Canada Inc.
Paramed
Penske Truck Leasing
Reinsurance Management Associates
Reliance Home Comfort
SE Health (Saint Elizabeth Health Care)
St. Joseph's Healthcare Hamilton
STEGH
Strik Baldinelli Moniz
Thrive Child Development Centre
Toyota
Vale Base Metals
Westinghouse Electric Canada Inc.
Preparing for the Career Fair
Consider exploring some options to improve your communication with employers at the Fair.
UNDERSTANDING YOUR STRENGTHS
Using a strengths-based approach can help you articulate your natural skills and talents with employers. Attend a Strengths workshop, explore online resources, or visit the Strengths booth at the Fair to discover strategies for articulating your skills with employers.
BEFORE THE FAIR
Review the list of participating organizations; new attendees are added regularly.
Visit the organizations' websites to gain an understanding of who they are and what they do. Prepare a list of questions to show what you've learned about the company and to find out more.
Prioritize a list of organizations to connect with.
Develop and practice your Elevator Pitch .
Review the other ways to prepare .
AT THE FAIR
Greet recruiters with a smile, introduce yourself using your Elevator Pitch .
Listen attentively to the company representatives when they are talking to you.
Ask about the challenges they are working on, trends in their field, advice on how to prepare for roles within their company, and how they stay current in their field.
Ask for the representative's email address so that you may keep in touch. Write a brief note to remind yourself of the conversation.
Other Ways to Prepare
Have Your Resume Reviewed
Talk to a Career Coach

Get help with issues such as identifying career options, making career decisions, and implementing effective job search strategies.
Book an appointment
.
Dress Code
Careers & Experience values and respects the rich culture and experiences of Western students, and understands that traditional dress codes can limit their ability to express their whole selves. We wish to empower students to embody their professional identity in a way that is true to them, and encourage students to present themselves in a way that is not limiting to their identities. 
Please do not feel you need to: change your natural texture, remove or re-style any religious symbols or headwear (or adapt religious dress), adapt to gender binaries, and/or hide or remove piercings and tattoos.
As a general guideline, your attire should appear polished and workplace appropriate as it would if you were attending an interview. We recommend wearing business casual attire.
Sample Conversation Starters
We'd recommend researching the attending organizations to learn which you're most interested in learning more about so you can target your networking at the Career Fair. Consider the challenges their organization would be looking to solve and whether you are interested in being involved. The recruiters can help you explore their organizations in more detail and help you better understand how to best prepare for work in these fields. Consider asking the following:
I've read that your company is working on [insert topic of interest]. Can you tell me more about what this looks like?
How do the roles you're hiring for contribute to solving the challenges you're working on?
How have the challenges your company is working on changed over time? Do you think they will continue to evolve in the future?
What are a few important things you've learned from working in this field/on these challenges?
What are some skills/important things you wish you'd known when you were starting out?
What skills, competencies, or experiences are beneficial for a candidate to have?
What would you recommend I be doing now to prepare for a career in this field/to work on this challenge?