Our Staff
The Career Education unit is proud to do work that integrates conversations about careers and the future into many facets of the university experience.
We help students prepare for and pursue meaningful work.
We support students in better understanding who they are and who they want to become.
We curate accessible career resources to empower students to be active learners as they move through their careers.
Together with our Experiential Learning and Employer Relations colleagues, we make up the Careers & Experience department. Our goals are to connect undergraduate and graduate students with learning experiences both inside and outside of the classroom and to support students in designing a meaningful future through career education and networking opportunities. 
Location and Contact

Room 210
University Community Centre

Monday - Friday
8:30 am - 4:30 pm
Who We Are
The Career Education unit is made up of both professional and student staff members. Our professional staff have diverse credentials and areas of career expertise. Some of us are also Registered Psychotherapists, which means we are well-equipped to support mental health concerns that may be impacting your career success.
Teresa Boere
Career Educator

Teresa specializes in career and job search support, helping students explore opportunities, articulate their skills, and land jobs. She is the staff administrator of Western's Employment Resource Centre (WERC), where she supports an impressive team of student leaders and strives to foster an environment of learning and collaboration. Teresa is an avid hiker, cycler, and all-around fan of sustainable living. Her best advice to students is: Get involved! Learning extends beyond the classroom. Internships, clubs, and volunteer opportunities are available and help you to build skills, confidence, and your network.
David Feeney
Career Educator

David is a seasoned career development practitioner, assisting students in navigating a path to help them fulfill their career goals. Changing paths himself, after leaving Graduate School, David has a unique perspective on change and career design. Having served on a number of boards within the community, David has a holistic approach to career development and sees the career path as a multi-forked road. Film, opera and reading are activities that help David recharge.
Cam Malthaner
Career Educator
Cam's background is in teaching and coaching, and he applies that mindset when delivering workshops or assisting students. His main advice to students is to step back, do some self-reflection, and breathe: life isn't a race, so finding your direction shouldn't feel like one either. Graduating from Western with majors in Genetics and Classical Studies, Cam is living proof that degrees don't have to be specific, or even make sense, to lead to a meaningful life or career. Cam likes reading, working out, and video games in his spare time. He would be more than happy to connect on LinkedIn if you want to say hi!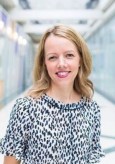 Heather Wakely
Acting Team Lead


Ashleigh Lerch (On Parental Leave)
Career Counsellor + Psychotherapist

Ashleigh values student success, which motivates her work on a daily basis. Ashleigh believes that each student has a personal definition of success, depending on their goals, values, experiences, and circumstances. She strives to help students understand their journey and to facilitate the development of their career and life competencies.